BANES Travel Support


WITS are now doing work which is funded by Building Bridges (BBO). Service users are referred via approved partners. For more information about who can take part and how to access the scheme, please visit http://buildingbridgessw.org.uk/about/brochure/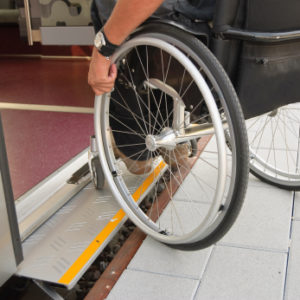 We are an award winning independent project offering travel support to individuals who would like to travel independently on public transport for work, to meet friends, for college or training.
After meeting the person for the first time, we design an individual programme of support depending on their skills and needs.
A travel supporter will accompany the person on their journey until they become confident.
We can work on skills like planning a journey, road safety, telling the time, using money or a bus pass and help to build confidence.
The only cost to the individual are any bus or train fares although where possible we will assist people to apply for disabled person passes.
We are working with Bath and North East Somerset Council's (BANES) Education Inclusion Service and Building Bridges Programme (BBO) to support young people to learn the necessary skills for Independent Travel.
Many of the people who use the BANES & WITS project find that they not only become independent travellers but the skills and confidence they gain opens up further opportunities.
Feedback  from service users who have completed their travel training through WITS and BANES:
"It was very useful to me and I can travel independently to and from college"
"You had someone to show you the way to the place"
"It allowed our son to learn his journey with someone in 'authority' rather than a family member"
"Having someone to show me and help"
"For the first time ever, I go into town to meet friends, I do this regularly"
"I thought the travel assistants were very helpful and friendly, my confidence has improved"
"The people are very friendly and they let you learn at your own pace"
"It was good to have adults with me to help me understand the bus system"
"I like how they gradually let the student do the travel training on their own"
Feedback comments from service users' parents who have completed their travel training through WITS and BANES:
"I can feel confident that my son can get the bus home safely. It gives us and him confidence that when he goes to college, he will be able to travel independently. It has boosted his self esteem and his happiness and we will now let him do more on his own"
"Travel training made my daughter feel good about herself and that she can achieve new skills. The trainers were very positive and encouraging"
"My daughter found the training very helpful. On her first day, she coped extremely well and even took an earlier bus to college than she'd planned to. I have recommended the service to a friend who has a daughter with special needs"
"It is a well structured course taken at a pace that was suitable for my son. The trainer's calm presence has enabled my son to build confidence. The degree of thoughtfulness in planning routes and locations that would minimise confusion was outstanding. The process was broken down into manageable steps and I am delighted with the progress my son has made. The trainers are sympathetic and experienced. I am confident that my son can travel independently after completing this training and would highly recommend it"
If you are interested and would like more information please download the BANES Enquiry Form below or contact:
Peter North
WITS / Banes TS Co-ordinator
Wiltshire Independent Travel Support
The Independent Living Centre
St. George's Road
Semington
BA14 6JQ
01380 871800
Click to here to download the BANES Travel Support leaflet
BANES Enquiry Referral Form 2017
New WITS Enquiry Referral Form 2017
The Travel Supporters are:
Peter North
Marie Hillcoat
Christine Keepence
Lorraine Reeves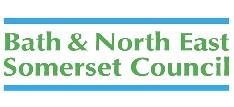 Page last updated: February 25th, 2019 at 5:29 pm