CHIPPENHAM TOWN COUNCIL REQUEST URGENT PAVEMENT REVIEW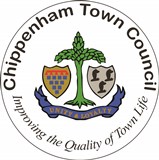 At a recent meeting of Chippenham Town Council's Planning Committee, Members discussed the poor state of repair of pavements/dropped kerbs in the Town.
Town Councillor Mary Fallon has been campaigning for some time to get something done about this problem and has consulted the public asking them to tell her about problem areas. During this time she received many reports of uneven pavements, cracked paving stones, gaps, potholes, badly constructed pavements with poor repairs by utility companies and numerous accidents suffered by pedestrians.
Please click here for the full article
Page last updated: January 20th, 2014 at 4:08 pm