Let's beat lonliness – together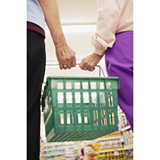 A number of people in the Calne Area have come together to support older people who may feel
lonely for whatever reason, in need a bit of help or just want to get together with others.
If you have any queries or would like to offer your support, please contact
letsbeatloneliness@live.co.uk or ring 07925 892843.
By completing this short survey you will be helping them to try and find some solutions.
Page last updated: December 19th, 2013 at 3:47 am