Independent Chair of Stonehenge and Avebury World Heritage Site Partnership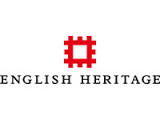 Independent Chair of Stonehenge and Avebury World Heritage Site Partnership
A great opportunity to be an Independent Chairperson for the Stonehenge and Avebury World Heritage Site is available now. The closing date is coming up next week on 31st October.
If you or anyone you know would like to apply for this voluntary and prestigious role please apply through Wiltshire Council on their website.
Interviews will be held at the end of November 2013. 
For more details and to go to the Council website, click here
Page last updated: October 25th, 2013 at 2:09 am