Carers should 'get flexible hours' – health secretary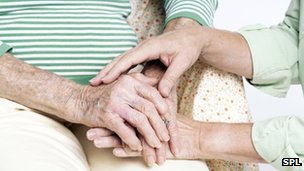 Carers should 'get flexible hours' – health secretary
The UK faces a "lose-lose situation" unless workers who care for elderly parents are offered flexible working hours, the health secretary has said.
Jeremy Hunt said an ageing population and a "dementia time bomb" meant helping carers stay in work was an "economic necessity" for the country.
But he said too few employers currently offer carers flexible work options.
Meanwhile, a report has warned England is facing a shortfall in the number of people able to give vital unpaid care.
Please click here to find out more. 
BBC News 24 August 2013
Page last updated: August 27th, 2013 at 3:06 am