Call in Time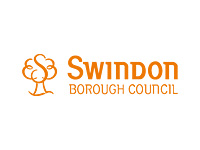 Call in Time
Call in Time  is a project led by Age UK that the Swindon Borough Council is newly involved with, in partnership with Zurich Community Trust.  Although previously run nationally, Call in Time is a new project for Swindon involving Swindon Borough Council staff as volunteers. It aims to reduce social isolation for anyone over 60 who does not have regular contact with family, friends or neighbours. 
Volunteers are carefully matched with older people who sign up to the programme so that they can both enjoy a regular telephone conversation sharing interests and stories and growing a genuine friendship. Age UK have been successfully running the project for a number of years and many older people have found it to be a telephone call that really makes a difference. 
In your role as a Councillor, you may know of someone who is over 60, lives alone or cares for someone, and is likely to be experiencing social isolation due to little or no contact with family, friends or neighbours.  If this is the case, you can refer them to the scheme. Anyone can make a referral or individuals can refer themselves.
Age UK will work closely with each older person to check that this project will work for them before they match them to a volunteer. Older people can leave the scheme at any time and can speak to Age UK first if they want some reassurance about what it is about.
For referrals or further information, contact Age UK on tel: 0844 225 0320 or email  callintime@ageuk.org.uk  or to go to Age UK website, click here

Page last updated: July 8th, 2013 at 6:15 am