Trowbridge Alzheimer's group renews volunteer appeal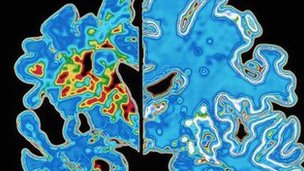 Trowbridge Alzheimer's group renews volunteer appeal
More than a dozen people have come forward to help Alzheimer's Support, based in Trowbridge, but the charity says it needs more volunteers.
The new recruits came forward after a successful campaign, highlighted in the Wiltshire Times.
They will help people understand more about dementia and the importance of getting an early diagnosis.
Volunteers will talk to groups and individuals about the benefits of being diagnosed, living well with dementia and helping people get support by guiding them to other services.
The new team will have training sessions in January and February before the project gets going in March, to qualify for Comic Relief funding.
Spokesman Stephany Bardzil said: "People don't come forward to seek help because they think their symptoms are a normal part of aging. "There are also people in Wiltshire who are desperately worried about their memories when, in fact, what they are experiencing is normal. We want to get the right information out to people and this project is a great way to do it.
"We have been so encouraged by the volunteers who have come forward so far."
To volunteer, or find out more about the project, contact Stephany or
Page last updated: January 11th, 2013 at 4:57 am