HELP AT HAND TO STAY WARM THIS WINTER DEADLINE Thursday 19th January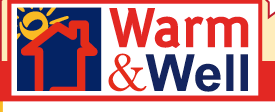 Help at Hand to stay warm this Winter – Deadline Thursday, 19th January
Pensioners and vulnerable householders across Great Britain are being urged to take advantage of the help available to keep warm this winter.  There are a number of schemes designed to provide support, including money off bills and assistance with central heating and insulation.
Energy and Climate Change Minister Greg Barker said:
"We know people are struggling with rising energy bills but a warm home should be a given, not a luxury.  That's why we want to make sure everyone is aware of the support available, and anyone who thinks they may be eligible for some insulation or new heating kit should call 0300 123 1234 for further advice."
Energy Company Obligation 
The Government has recently introduced a new Energy Company Obligation alongside the Green Deal aimed both at saving carbon and at getting efficient boilers and insulation into the homes of vulnerable people across Great Britain.  Part of this new scheme is specifically targeted at low income households to help them keep warm and save money on energy bills.   Householders who think they may be eligible for help can contact the Energy Saving Advice Service (ESAS) on 0300 123 1234 for advice.
Warm Front
The last day for new applications to this scheme, which gives households the opportunity to get help to improve the heating or insulation of their home,  is 19 January 2013.  After then, help and support will be available to a wider group of vulnerable households under the Energy Company Obligation.   Any Warm Front applications received by Carillion, the scheme administrator, by 19 January will be processed under the Warm Front scheme.  Anyone who thinks they may be eligible for the Warm Front scheme should call ESAS on 0300 123 1234.
Warm Home Discount
Energy bill discounts of £130 are being provided to around 1.1million of the most vulnerable pensioners this winter under the Warm Home Discount scheme.  The discount has already been given to over 1 million pensioners, but a small number may need to provide some further information before they can receive this.  All those eligible for the discount will receive a letter by February 2013.  There is also support available for a broader vulnerable group and householders should contact their energy supplier directly to find out more about the help available.
Page last updated: January 16th, 2013 at 4:36 am