Be careful with candles!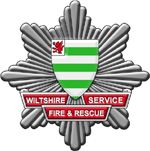 Wiltshire Fire & Rescue Service   –     Media release
Be careful with candles!
To mark Candle Fire Safety Week, Wiltshire Fire & Rescue Service is reminding people to snuff out the risk of fire in their homes.
Over 40% of all fires started by candles result in a death or injury, so it is vital to take extra care when using candles for light, decoration or ambience.
Watch Manager Neil Chamberlain, from the community safety department, said: "Candles are basically naked flames, and so they should be kept away from curtains, pets and children. It is also important to make sure you have a working smoke alarm so that, if the worst does happen, you have every opportunity to get out, stay out and call 999."
The following advice should be followed when using candles:
Never leave lit candles unattended – and make sure they are fully extinguished before you go out or go to bed.
Place your candles carefully – make sure they are on a stable surface, out of reach of pets and children, and keep them away from flammable objects like curtains, furniture, bedding and paper.
Take extra care and use a heat resistant holder when placing candles on plastic baths and plastic topped televisions.
Don't move candles once they are lit.
Don't burn several candles close together – this might cause the flame to flare.
Burn candles in a well-ventilated room and away from drafts, vents or air currents. This will help prevent rapid or uneven burning, soot and wax dripping.
Put out candles with a snuffer or spoon – sparks can fly if you blow them out.
Always put scented candles in a heat resistant holder – these candles are designed to liquefy when heated to maximise the fragrance.
For more fire safety advice, visit www.wiltsfire.gov.uk
Page last updated: November 21st, 2012 at 4:05 am