NHS Wiltshire launches its Neurological Conditions booklet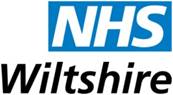 NHS Wiltshire launches its Neurological Conditions booklet
The fourth annual stakeholder event for people with long term neurological conditions is to be held at Devizes Sports Club on Friday 3 August.
Maggie Rae, Corporate Director of Public Health, and Councillor Keith Humphries will headline the event by formally launching the Neurological Conditions Booklet.  The booklet has been compiled and created by NHS Wiltshire with input from people living with long term conditions and their carers. It gives information on the services available in Wiltshire and copies will be available for the public.
Neurological conditions include a wide range of conditions from stroke and brain injuries, Multiple Sclerosis, Parkinsons Disease and Motor Neurone Disease, through to very rare often genetic conditions.
Some conditions cause progressive decline and disability whilst others can cause sudden unpredictable periods of symptoms after long periods of general good health.
Darrell Gale, Public Health Consultant for NHS Wiltshire said:
"The day is hoped to give people the opportunity to shape the health and care services required to manage and treat their conditions.  We are keen to talk to people and hear about the challenges they face on a daily basis so that we can help them become independent and find out which areas need to be improved.  A number of group workshops have been arranged and we hope to gain insight into how people manage their own conditions and care so that services can learn from this to best meet the needs of their patients and their families and carers."
Page last updated: August 1st, 2012 at 1:35 am