Free cavity wall and loft insulation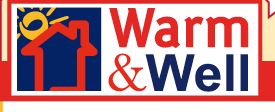 Free cavity wall and loft insulation
The Wiltshire Warm and Well scheme is funded by Wiltshire Council and along with other grant funding from energy suppliers is offering grants to help insulate properties throughout the Wiltshire area. This funding is only available until September so get in touch now to avoid missing out!
Grants are now available for loft and cavity wall insulation! If your loft has no insulation or it hasn't been topped up in several years, Wiltshire Warm and Well may be able to top it up for free*. If you have cavity walls these can also be insulated for free using a grant. You no longer need to be on a qualifying benefit or over 70 to get the work done for free!
If you have solid walls, there are also grants available for internal and external wall insulation. The level of grant funding is dependent on your circumstances, the size of the property and the main source of heating within the home. There are currently grants up to £14,995 so there has never been a better time to take advantage of the offer.
The Energy Saving Trust estimates a yearly saving of around £175 after loft insulation is installed and up to £135 after cavity wall insulation is installed (based on 3 bed semi-detached house). The grants will not be available indefinitely so please act now to arrange a free no obligation survey.
Page last updated: August 3rd, 2012 at 1:34 am