Avon and Wiltshire Mental Health Partnership 'lacked safety staff'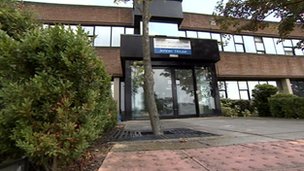 Avon and Wiltshire Mental Health Partnership 'lacked safety staff'
Avon and Wiltshire Mental Health NHS Trust has been criticised in a report which found it lacked enough staff to keep people safe.
The Care Quality Commission (CQC) said the trust failed in four out of five areas of inspection in June.
It expressed "serious concerns" about the numbers of people failing to get treatment during a trust revamp.
The trust said some of the problems had been resolved and that redesigned services "would bring benefits".
The report found that the trust did protect people from abuse, but that there were not enough staff to keep people safe and meet their health and welfare needs.
"There were insufficient qualified, skilled experienced staff to meet people's needs," the report said.
"The provider was not meeting this standard. We judged that this had a moderate impact on people using the service."
Page last updated: August 17th, 2012 at 2:16 am