Stop opposing assisted dying' – BMJ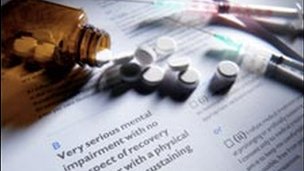 Stop opposing assisted dying' – BMJ
The British Medical Journal has called on doctors' organisations to stop opposing assisted dying for terminally ill, mentally competent adults.
In an editorial the BMJ said it wanted the British Medical Association and royal colleges to move their position from opposition to neutrality.
Fiona Godlee, BMJ editor-in-chief, argued that "legalisation is a decision for society not doctors" and drew parallels with abortion legalisation in the 1960s which was initially opposed by medical bodies.
She said: "A change in the law, with all the necessary safeguards, is an almost inevitable consequence of the societal move towards greater individual autonomy and patient choice. But it may take a while, and it may not happen until we properly value death as one of life's central events and learn to see bad deaths in the same damning light as botched abortions."
The BMJ said it backed calls from the campaign group Healthcare Professionals for Assisted Dying (HPAD) which wanted medical bodies to be neutral on the issue.
Fergus Walsh, Medical correspondent
Page last updated: June 14th, 2012 at 2:57 am