Remploy Stakeholder Bulletin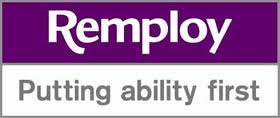 Remploy Stakeholder Bulletin
Further to my Bulletin on the 17th May 2012 I wanted to take this opportunity to update you on the People Support Package that we will put in place to help those Remploy employees affected by any potential factory closure arising as a result of the Stage 1 commercial process as launched by Remploy on 20th March 2012.
As you know Remploy started its collective consultation process on 19th March 2012. It is important to reiterate that all decisions about proposed factory closures and redundancies are subject to this ongoing collective consultation process and that no final decisions have been made. As part of collective consultation, the Remploy Board is considering all proposals to avoid compulsory redundancies.
As I mentioned in my last note, the Interested Parties who have submitted a successful Expression of Interest in the Remploy sites or businesses, (currently proposed for closure) have been given an extended deadline for submission of detailed business plans.  The deadline has been extended to 5pm on 25th June 2012 to allow interested parties the most time possible to develop their plans.
Remploy's website contains a regularly updated Q and A briefing note on their commercial process and can be accessed via the following link; www.remploy.co.uk/assets/downloads/pdfs/commercial-process-qa-update-12-june.pdf
I am committed to providing a comprehensive package of personalised and individually tailored support for every disabled member of staff who is affected by these announcements, including a personal support budget. The Government has made £8m available to put in place this support
If redundancies are necessary, each affected disabled member of staff will receive tailored individualised support for up to 18 months to help with the transition from employment in Remploy's factories to mainstream employment, which will maximise individual choice and control.
Tailored support will also be offered to non disabled staff, utilising existing Departmental programmes, such as Rapid Response and existing gateways for those on JSA and ESA where appropriate.
The people support package contains a mixture of individual and community support, £1.5m of which has been allocated to the Community Support Fund.
The overall aim of the Community Support Fund is to make a positive difference to the lives of the individuals and families affected by the announcement.
To achieve this, local Disabled People's User Led Organisations (DPULOs) and Voluntary and Community Sector organisations will be able to apply for modest amounts of funding to take forward a variety of projects and activities that will support individuals to:
· become actively involved in their local communities,
· maintain links with work colleagues by taking forward group activities, and / or
· make the move into mainstream employment.
To support both local organisations and individuals in the areas affected by the Sayce announcement, DPULO Ambassadors will be available to provide advice, support and help with funding applications.
We will be in touch regularly via these bulletins to keep you and other interested parties updated about progress with Remploy's commercial process for Stage 1 factory sites.
Maria Miller MP,
Parlimentary Under Secretary of State and Minister for Disabled People
Page last updated: June 25th, 2012 at 4:50 am