Social care reform: No half-measures, campaigners urge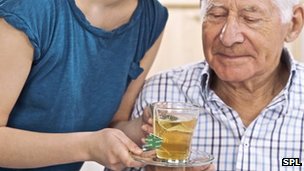 Social care reform: No half-measures, campaigners urge
There must be no half-measures on the reform of social care in England, campaigners are warning, amid signs ministers are getting cold feet.
Eighty-five groups have written to David Cameron asking him to make urgent reform his "personal mission", and to host a summit to galvanise support.
A White Paper setting out new plans, including how care will be funded in the future, was due by Easter.
Ministers say it is now due to be released in the summer.
But fears are growing that even if the plans are set out in the coming weeks, they will fall short of the radical reform originally promised.
Behind the scenes officials are already talking about not addressing the trickiest question – paying for care – until the next Parliament.
The open letter – signed by leading charities and the Local Government Association – says that without radical change the elderly and disabled will be left living in "misery and fear".
By Nick Triggle Health correspondent, BBC News
Page last updated: May 8th, 2012 at 5:35 am