NHS report calls for joined up plan to cut elderly falls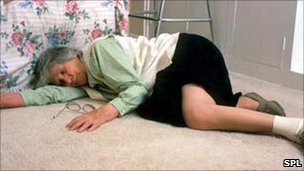 NHS report calls for joined up plan to cut elderly falls
A more joined-up strategy, driven at the local rather than national level, is needed to cut falls by the elderly, says an NHS Confederation report.
They warn that prevention needs to become a key priority as the elderly population grows.
The group says not enough is being done to stop people falling again after an initial incident.
The Department of Health said it was working hard to prevent falls and improve the treatment of them.
Injuries from falls are the cause of leading death in people over 75 in the UK.
Page last updated: May 10th, 2012 at 1:49 am