New Salisbury health facility gets planning permission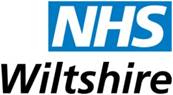 New Salisbury health facility gets planning permission
Proposals for a new, state-of-the-art GP practice on part the site of the former Old Manor Hospital, on Wilton Road, Salisbury have been granted planning permission.
The new, GP-led development will be the new home for Grove House and New Street practices, and the building will be paid for and developed by the practices, who have recently merged to become Salisbury Medical Practice.
Peter Hicks, Practice Manager at Grove House said:
"We are absolutely delighted for our patients, for whom the new development will be a welcome upgrade from our existing surgeries – it will be much more comfortable, completely modern and be much more accessible for patients with disabilities.  The new building will allow us to further develop our existing services and offer us the opportunity to develop new ones. We will also have hugely increased capacity for car parking and the new site is on good bus routes.  People will see the same doctors and other staff as before so they'll experience the same personal service they have come to expect".
The Business Case for the new development was approved by NHS Wiltshire Board in 2009 following consultation with the public, politicians and local decision-makers.  It was further discussed at a meeting of Salisbury's Area Board in January 2010.
The practices have been working with architects and PCT officers on the design of the building which has had to complement existing 'listed buildings' on the site.  The final designs include the retention of the 'old ballroom' which is considered to be of historical interest, and work on site is expected to start in the autumn.
Tony Barron, Chairman of NHS Wiltshire, said
"This development is fantastic for the people of Salisbury and is an excellent example of collaborative working to establish a modern health care facility which will serve the community for many years to come".
Notice of the planning permission is available on Wiltshire Council's website at:
http://www.wiltshire.gov.uk/planninganddevelopment//2012/0017/applicationdocumentation.htm
Page last updated: May 22nd, 2012 at 1:55 am