woman assaulted in care home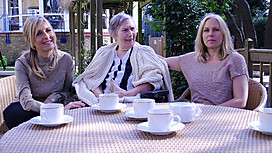 Woman assaulted in care home
The Care Quality Commission is being criticised for failing to take sufficient action after undercover filming showed an 80-year-old woman being slapped by a care worker.
Jane Worroll secretly filmed her mother's room in Ash Court, London.
She recorded care worker Jonathan Aquino slapping her mother six times.
Aquino was convicted of assault. The CQC said the home still "ensures people who use the service are protected from abuse or the risk of abuse".
Prior to the assault, the CQC had rated the home as "excellent" .
Page last updated: April 24th, 2012 at 3:42 am