Care home residents lack NHS services – CQC survey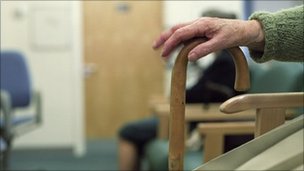 Care home residents lack NHS services – CQC survey
Vulnerable people in care homes may be struggling to get access to GPs and routine medicines, a review suggests.
The Care Quality Commission looked at 81 care homes in England, chosen from areas previously flagged up as at risk of poor performance.
The idea was to get a snapshot of the sort of problems being encountered.
Experts said the findings were particularly worrying as care home residents were among the most vulnerable patients.
There are more than 400,000 people in care homes. Most are elderly people, but some include younger adults with disabilities.
Please click here to find out more.
BBC News – Health
7 March 2012
Page last updated: March 8th, 2012 at 5:44 am