Delay NHS 111 phoneline rollout, doctors urge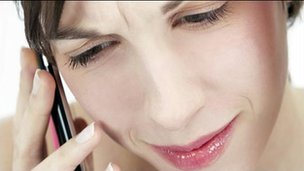 Doctors' leaders say they have "serious concerns" about the rollout of the NHS 111 phoneline in England.
The free one-stop number for patients with urgent, but not life-threatening symptoms, is planned for April 2013.
The British Medical Association says existing services may come under strain and wrote to the health secretary asking for the deadline to be relaxed. Other organisations echo its worries.
To find out more please click here.
 By Caroline Parkinson Health editor, BBC News website
17th February 2012
Page last updated: February 17th, 2012 at 7:09 am