Great Western Hospital given improvements to work on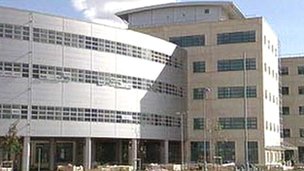 Great Western Hospital given improvements to work on
The Great Western Hospital has failed to meet two essential standards, according to the organisation that monitors its performance.
The A Care Quality Commission report said improvement was needed at the Swindon hospital to protect patients from unsafe treatment during surgery.
It also said improved monitoring of patients' fluid balance was needed to better protect them from dehydration.
The hospital said it was producing an action plan to address the points.
Please click here to find out more.
BBC News Wiltshire
26th January 2012
Page last updated: January 27th, 2012 at 3:10 am