Cross party talks on social care reform to begin this week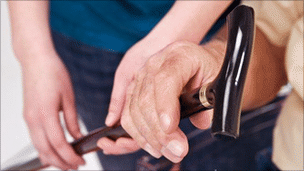 Cross party talks on social care reform to begin this week
Cross-party talks about overhauling care and support for the elderly and disabled in England will begin this week with campaigners urging politicians to consider major change.
Health Secretary Andrew Lansley and his Lib Dem care services minister Paul Burstow will sit down with two members of the Labour health team on Tuesday.
Similar talks broke down acrimoniously before the 2010 election.
The charity Age UK said the opportunity could not be lost again.
To find out more please click here.
By Nick Triggle – Health correspondent, BBC News – 16 January 2012
Page last updated: January 16th, 2012 at 3:17 am