Carers 'missing out on support', says charity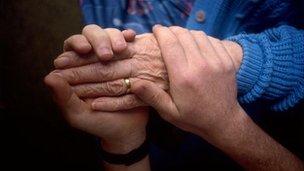 Carers 'missing out on support', says charity
People looking after someone with cancer are missing out on "vital support and benefits", a charity has warned.
An Ipsos MORI survey of 386 carers for Macmillan Cancer Support suggests 49% have no support of any kind.
Just 5% have had a carers' assessment by their local authority to see what assistance they could get.
Macmillan said the survey results showed how "unsupported" the 1.1m carers of people with cancer are.
To find out more please click here.
BBC News Health
27th January 2012
Page last updated: January 27th, 2012 at 2:59 am