Plans for greater scrutiny of elderly care in England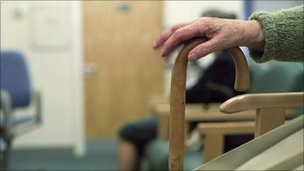 Plans for greater scrutiny of elderly care in England
Plans to "radically drive up" standards of social care in England to protect the elderly have been unveiled by the government.
They include an online "good care guide" to allow family members to rate and review care homes and providers.
Age UK "broadly welcomed" the rating suggestion but called for more funding to improve the independent regulator.
Meanwhile, the Archbishop of York, Dr John Sentamu, has called for reforms in the way care is funded.
To find out more please click here.
BBC News – 11 December 2011
Page last updated: December 12th, 2011 at 2:37 am