Basic home care help 'breaching human rights'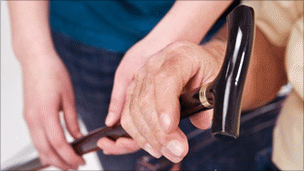 Basic care for the elderly in their own homes in England is so bad it breaches human rights at times, an inquiry says.
The home care review by the Equality and Human Rights Commission highlighted cases of physical abuse, theft, neglect and disregard for privacy and dignity.
It said on many occasions support for tasks such as washing and dressing was "dehumanising" and left people "stripped of self-worth".
The findings have added weight to calls for a complete overhaul of the system.
Please click here to find out more.
By Nick Triggle Health correspondent, BBC News
23 November 2011
Page last updated: November 25th, 2011 at 9:41 am