WSUN Activities
WSUN now supports the Wiltshire Autism Forum.
At the forum, we listen to your views, everyone will have the opportunity to say anything they want to about their experiences of living with autism in Wiltshire and these views are then passed on directly to Wiltshire Council and the NHS. This helps shape the support and services available to people on the autistic spectrum.
We meet on a regular basis, approximately every quarter.
If you would like to attend, please email me on: louiserendle.wsun@btconnect.com or give us a ring on 01380 871800.
---
Meeting Dates:
11.30am on the 25th January 2017 at the Crown Centre, 39 St John's Street, Devizes SN10 1BL
Tues 25 April Trowbridge – Council Chamber
Wed 12 July Chippenham – 11.30am, Committee Rooms A and B, Monkton Park Offices, Monkton Hill, Chippenham, SN15 1ER
Wed 4 Oct Trowbridge – Salisbury Room, County Hall, Trowbridge,
---
invite-letter-autism-forum-2017
Wiltshire Autism Partnership Forum 5th July 2016 final
---
A CALL FOR WILTSHIRE RESIDENTS ON THE AUTISM SPECTRUM, THEIR FRIENDS AND FAMILIES TO SHARE THEIR VIEWS.
Think Autism Wiltshire Call for Submissions
---
Memory Clubs
Mental Health
Physical & Sensory Impairments
---
Memory Clubs
Calne Memory Club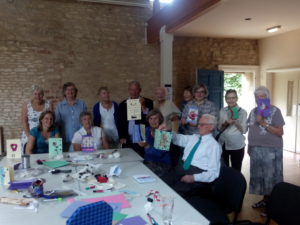 The Calne Memory Group held its first meeting on 13th February 2014 at Marden House. The first meeting got off to a great start with five people who either have a memory loss or care for someone with memory loss turning up to find out what the club was all about. Group organisers, Jan Bird, Gill Kosmyryk and Olga Tuffery were well prepared with archive material from Calne Heritage Centre, tea coffee and cakes and a selection of raffle prizes. WSUN staff attended the meeting to support the group.
Calne Memory Group will meet fortnightly at Marden House on a Thursday from 10.00 – 12.00. If you live in Calne or the surrounding area, have a memory loss or care for someone with memory loss then you would be more than welcome to come along to a session, enjoy conversation and become involved in the events that will take place.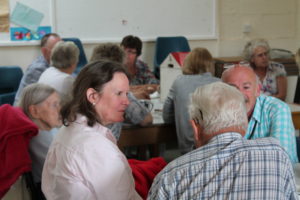 For more information: www.calnememoryclub.org
Freda 01249 822132   or David 01249 815170
Tisbury Memory Club
Tisbury Memory Club has been running successfully since May 2014. All are welcome at the meetings which are held at Hinton Hall in Tisbury on Wednesday's. To find out more please contact Anne-Marie on 07557 922023.
3M's Memory Club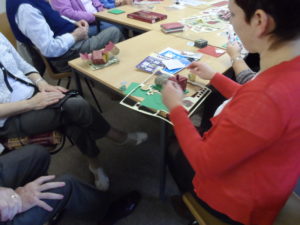 Do you live with memory loss or do you know or
care for someone with memory loss. Join in to socialise,
share experiences and meet new friends. Meetings are held at: Lyneham Village Hall, The Green, Lyneham, SN15 4PE.
10.00am – 12.00pm
---
Mental Health
Our Time To Talk (OTTT)

OTTT is a friendly and welcoming group for people who use mental health services in Wiltshire.  OTTT meets four times a year and as well as having a guest speaker gives members an opportunity to discuss any issues of concern about mental health services in Wiltshire.  Previous speakers have included PALS (Patient Advice and Liaison Service) Nik Munien, manager of the Intensive Services Team and Healthwatch Wiltshire.  OTTT also keeps a workplan which records issues and tracks progress on issues.
Denise and Samiha, our Chair and Deputy Chair also attend the AWP Engagement and Service User Panel and take issues forward on behalf of the group.
If you would like to come along to an OTTT or find out more information please call WSUN on 01380 871800.
World Mental Health Day – 8th October 2014
Following the success of our 2013 event this year we marked the day with an open invitation for all to take part. Over 180 people took part in the day and enjoyed listening to speakers, browsing the marketplace stands, our fantastic art table where beautiful bunting was created, the wonderful music and Chi Kung workshops, as well as the opportunity to make new contacts and spend time with friends and colleagues.
The theme for this year was 'Living with Schizophrenia' and we were lucky to secure Sophie Reed from Rethink as a speaker on this subject. Also presenting was Bisi New of Wiltshire Wildlife Trust Wellbeing Project – both speakers were very well received, as was the event as a whole.
Here are some of quotes we received on the day and photos taken:
"Fun, interesting, informative, empowering"
"Music was wonderful to take part in"
"brilliantly organised – thank you"
"How nice to see so many people here to talk about this issue which affects us all"
"very useful information from organisations I was not aware of"
"All good stuff!  Picked up connections, tips and advice"
"A bright day despite the grey weather – it had a bit of a party atmosphere here…"
"very useful and helps to highlight ways for collaborating working with other organisations"
"people on stands very enthusiastic and well informed – many smiles too!"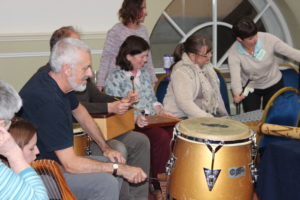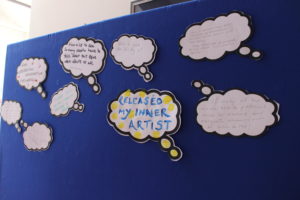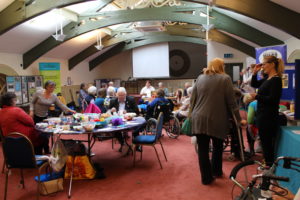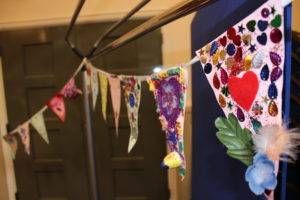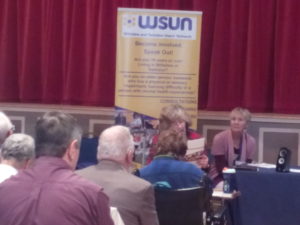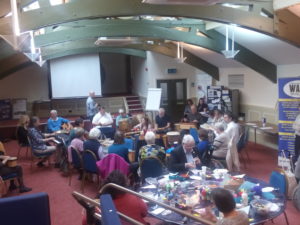 ---
Vision Ahead
Report to follow.
Page last updated: June 22nd, 2017 at 11:10 am