Current WSUN Wellbeing Groups and Projects
Find Your Voice Singing Group
This fun singing and social group for people with neurological conditions and their carers. We meet every Monday at Seend Community Hall, Rusty Lane, Seend. The session begins with a cuppa at 1.30pm and finishes at 3pm. You don't have to be able to sing, you don't even need much of a voice (a whisper is fine) as we aim to help to improve the strength of your voice as well as working muscles that help with speech and swallowing. We also have a good laugh too! For more information please contact Louise Rendle on 01380 871800.
Memory Cafes
3M's Memory Cafe
Do you live with memory loss or do you know or
care for someone with memory loss. Join in to socialise,
share experiences and meet new friends. Meetings are held every other Tuesday at: Lyneham Village Hall, The Green, Lyneham, SN15 4PE.
10.00am – 12.00pm. Please contact Jen Wickens on 01380 871800 for more information
Other Memory Clubs
---
---
Memory Clubs
Calne Memory Club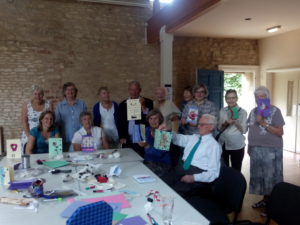 The Calne Memory Group held its first meeting on 13th February 2014 at Marden House. The first meeting got off to a great start with five people who either have a memory loss or care for someone with memory loss turning up to find out what the club was all about. Group organisers, Jan Bird, Gill Kosmyryk and Olga Tuffery were well prepared with archive material from Calne Heritage Centre, tea coffee and cakes and a selection of raffle prizes. WSUN staff attended the meeting to support the group. Calne Memory Group will meet fortnightly at Marden House on a Thursday from 10.00 – 12.00. If you live in Calne or the surrounding area, have a memory loss or care for someone with memory loss then you would be more than welcome to come along to a session, enjoy conversation and become involved in the events that will take place.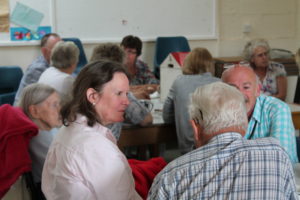 For more information: www.calnememoryclub.org Freda 01249 822132 or David 01249 815170
Tisbury Memory Club
Tisbury Memory Club has been running successfully since May 2014. All are welcome at the meetings which are held at Hinton Hall in Tisbury on Wednesday's. To find out more please contact Anne-Marie on 07557 922023.
---
---
Page last updated: February 7th, 2019 at 10:58 am