New patient Health Record for Wiltshire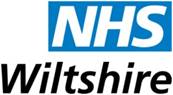 New patient Health Record for Wiltshire
Residents in Wiltshire are being asked if they want a new health record intended to help in unscheduled, emergency and out of hours situations.
Letters will be sent to adults in Wiltshire from 30 April 2012, telling people about this national scheme, which puts a summary of patients' medications, allergies and any previous adverse reactions to drugs onto a centrally held computer system.
Known as the Summary Care Record (SCR), the record will be used by doctors and clinicians to make decisions when the GP's record is not available, saving time for patients and clinical staff alike and helping clinicians make the right decisions for patients.
Doctors, nurses and other clinicians are already successfully viewing SCRs in many parts of the country. Dr Simon Collins of the Medway out of hours service said recently:
"An elderly man who had repeatedly denied having any drug allergies was found, using the SCR, to have a severe anaphylactic reaction to penicillin.  In fact his allergy was so severe that he had been prescribed an Epipen.  Our healthcare staff were about to give him amoxicillin, which is a penicillin-based antibiotic and which would have caused him severe problems.  Thankfully we were able to check the patient's allergies via his Summary Care Record."
The SCR helps clinicians to make safer decisions, improves communication and speeds up the time between consultation and treatment.  A triage nurse in Bury reported that a patient:
"…couldn't communicate well and explain his medications. Looking at his SCR helped me to make an informed decision about the best way to treat him."
If a person agrees to have a SCR, they need not reply to the letter.
Patients attending an A&E department or Out of Hours service must be asked permission for a doctor or nurse to view the SCR and if the record is accessed without permission (perhaps if the patient was unconscious), an alert is generated and investigated by NHS Wiltshire, the organisation responsible for GP care provision. Alerts are generated for all accesses and a proportion where permission has been given will be audited.
'Smartcards' with chip and pin technology and pre-defined access rights are being issued to NHS professionals who may need to use the new record. Each card is unique to an individual and that person must have a justifiable reason for viewing the SCR.  Other extensive security arrangements have been put in place and the Summary Care Record is now considered more secure than internet banking.
Those people who don't want to take part in the scheme can simply 'opt out' by completing the form which accompanies the letter and returning it to the address provided or dropping it into their GP surgery.  SCRs will be automatically created for children, so Parents or Guardians of children under 16 may wish to discuss the Summary Care Record with them and complete the opt out form on their behalf if they wish.
Full details, including Frequently Asked Questions (FAQs) and opt out forms are available on NHS Wiltshire's web site.  Go to http://www.wiltshire.nhs.uk/Public/Your-health-wellbeing/summary-care-record.htm
or visit the national website, which includes film clips www.nhscarerecords.nhs.uk.
Page last updated: April 30th, 2012 at 1:44 am